Battleground Orlando is also the home of the well known Orlando Paintball facility!
That's right, one facility where you can enjoy both laser tag or paintball, indoors and outdoors!
FOR DETAILS VISIT THE HOME PAGE:   Orlando Paintball
ONE COMPLEX
PAINTBALL – Orlando Paintball or LASERTAG – Battleground Orlando
… your choice! Just some of the features: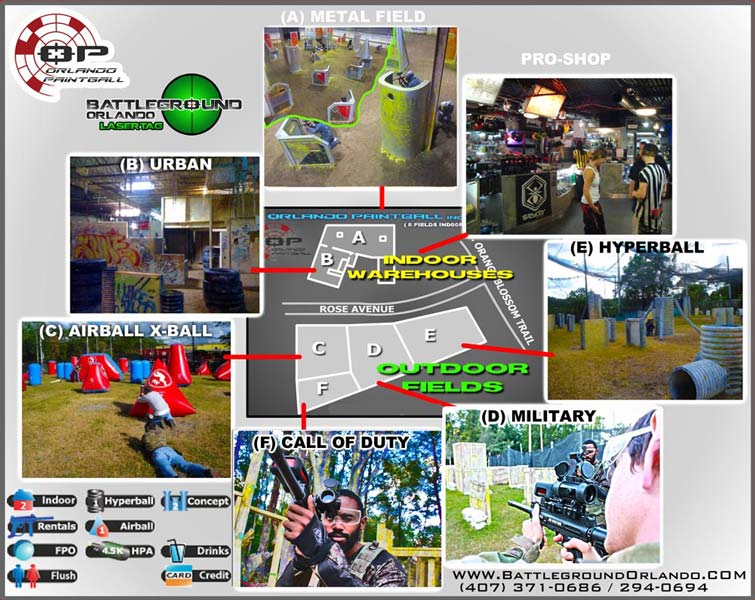 Orlando Paintball is Florida's largest Indoor and Outdoor paintball facility and pro-shop.  It also features six fields, a variety of game scenarios, superior rental equipment, FREE pizza slice per player and FREE pictures of you and your group in action on facebook!  So for those that want to step up their thrill and excitement level, paintball would be your answer.
About Us
We are Orlando Paintball. A passionate team of Paintball, developers, and Customer service providers. Join today for access to all of our Orlando Paintball Services!