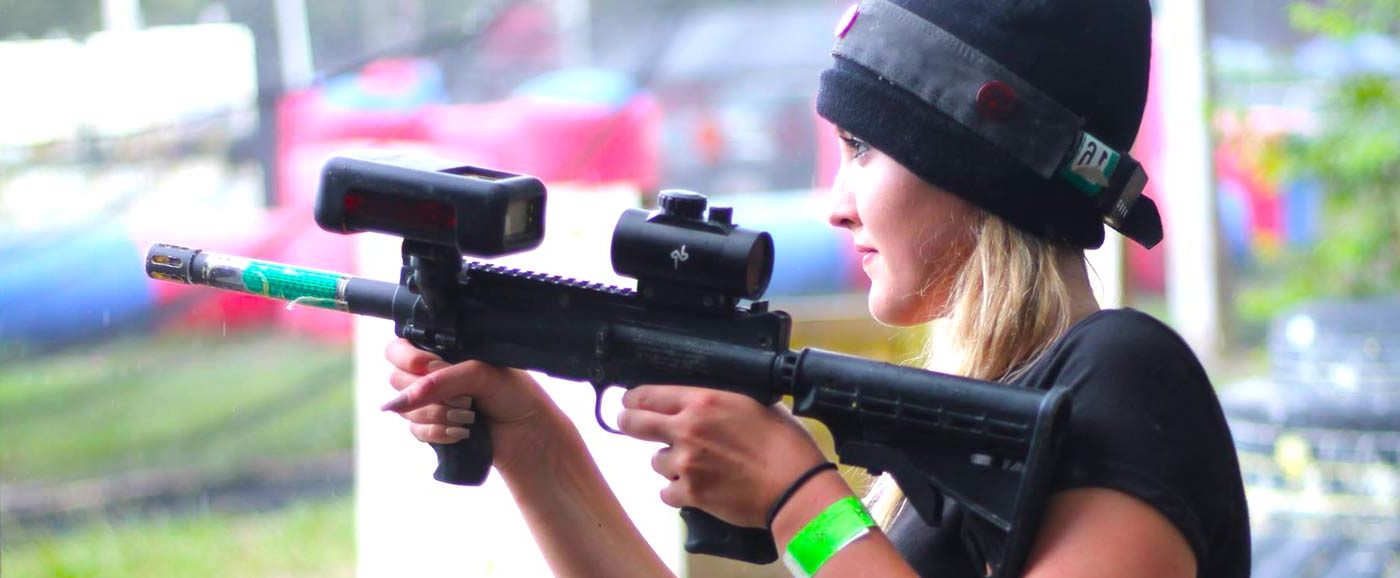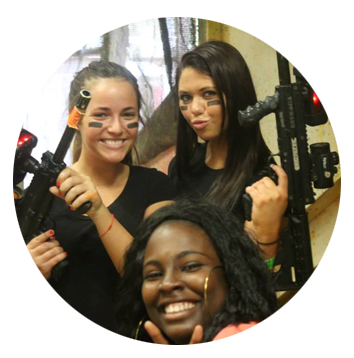 INDOOR / OUTDOOR MISSIONS
Room Scenarios, Tunnels, bunkers, two story towers, trenches, bridges, halo metal fields, black-light rooms, Call of Duty themed, Military, Urban, Wooded fields, and more...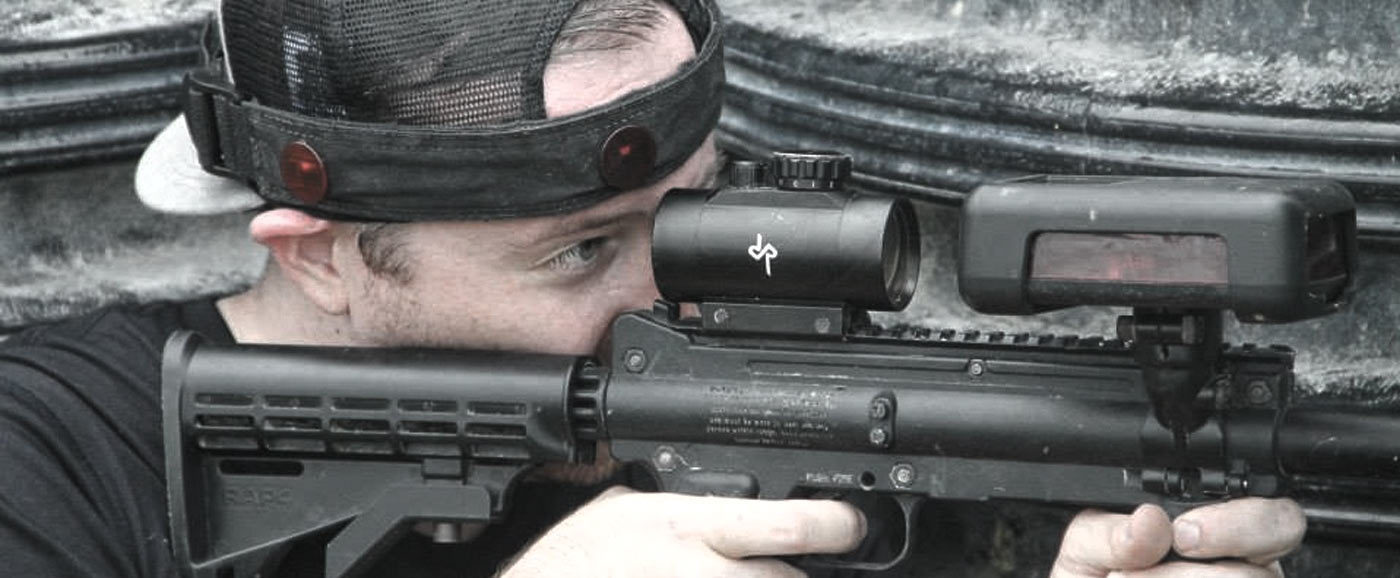 MILITARY GRADE EQUIPMENT
Sophisticated to give you the intelligence and technology you need to eliminate your enemies.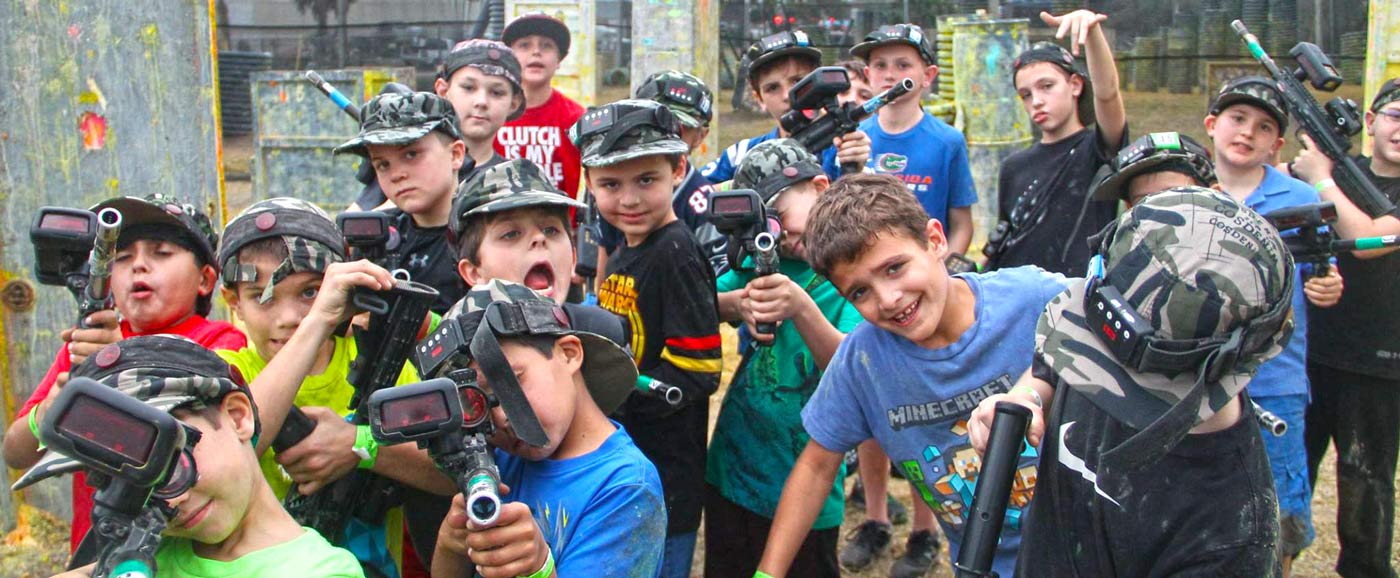 AWESOME BIRTHDAYS & BACHELOR PARTIES
FREE Pictures and FREE Pizza Slice per Player!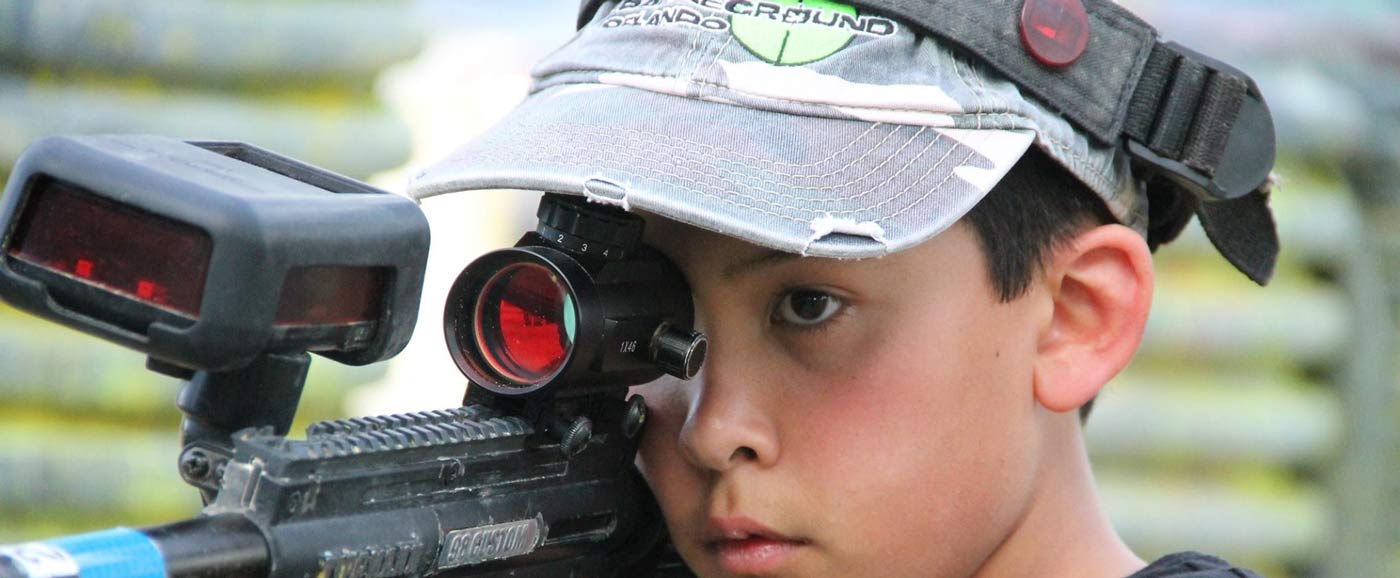 SUMMER SPECIAL: ONLY $25.95 FOR 2 HOURS of LASERTAG!
SUMMER SPECIAL only $25.95 for THREE HOUR SESSION! Includes: Two hours of solid Indoor and Outdoor Scenarios plus all Rental gear, and about 1 hour of Instructions, breaks between games, and registration.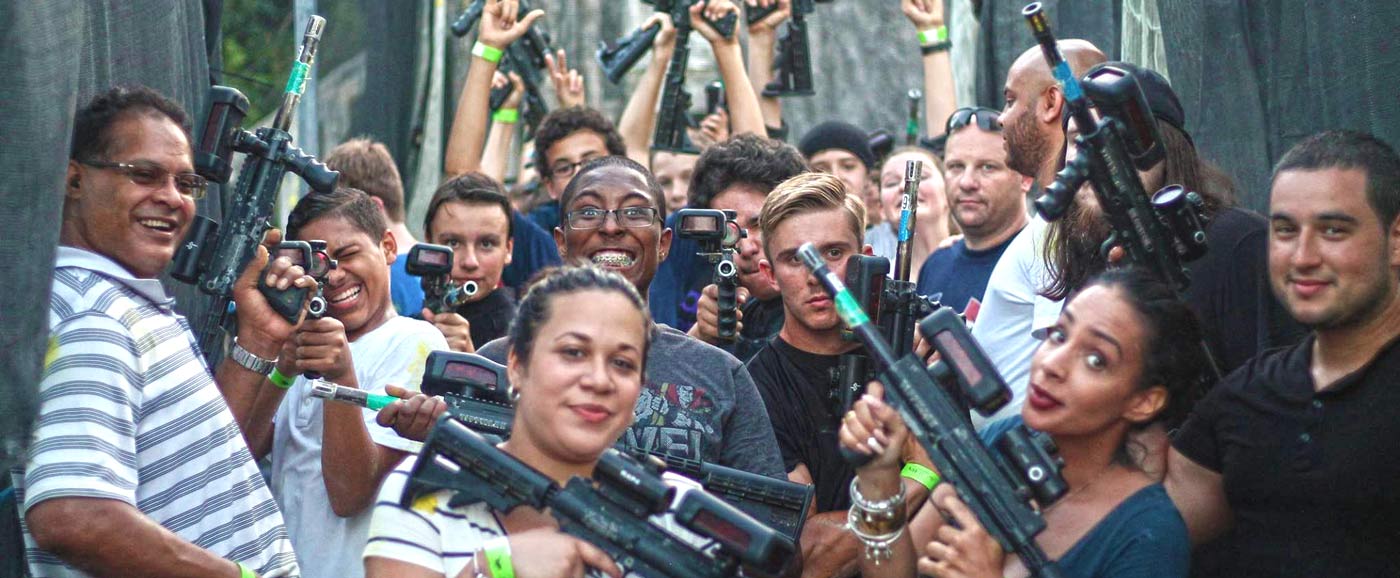 TEAM BUILDING
Great for Corporate Outings and fun for a wide demographic from young to old, male or female!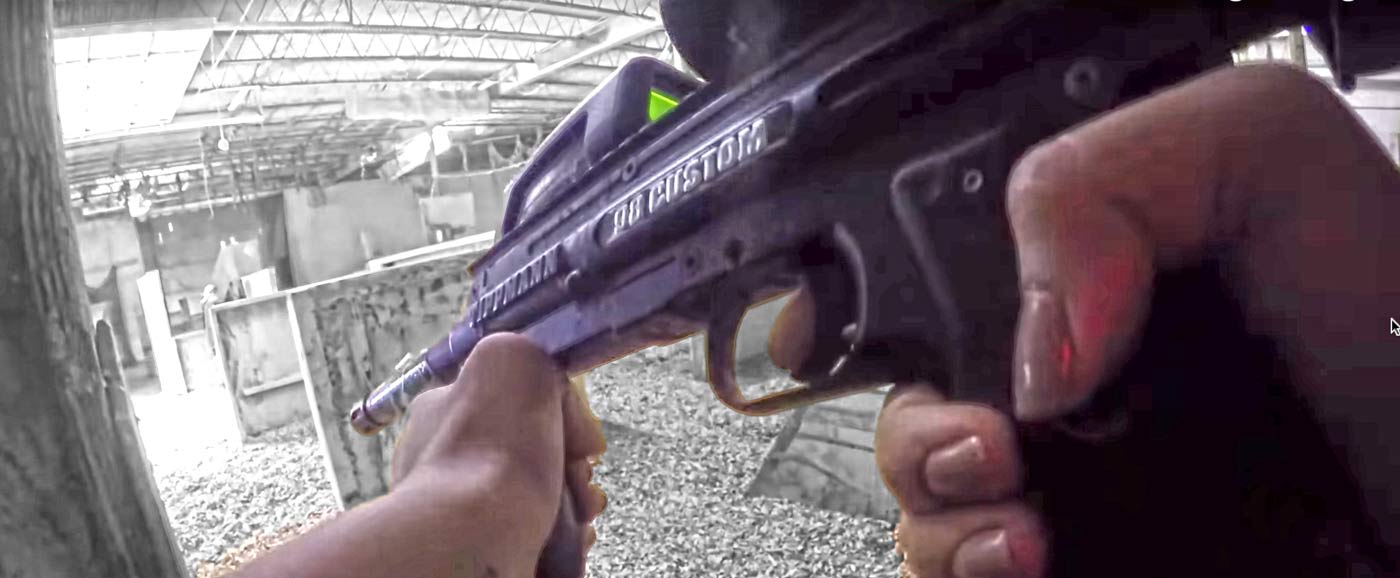 LOOK FAMILIAR ?
It's like playing a Video game ...
in Real life! It can't get more real than this.
MISSION START TIMES Mon-Fri: 12, 3, 6, 9pm | Sat-Sun: 9, 12, 3, 6, 9pm

RESERVATIONS REQUIRED! (407) 371-0686
Although our Lasertag is aimed at adults, it is suitable for all ages ranging from 6 and up. Typically the day sessions have a mixture of age groups, while the later sessions have more teens and adults.
Click or Scan on QR Code below to fill waiver: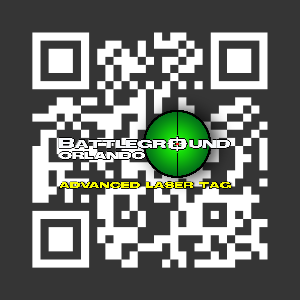 About Us
The largest lasertag complex in Florida!  Indoor & Outdoor scenarios, FREE pizza, FREE pictures & military grade equipment. Open Everyday 12pm-12am.